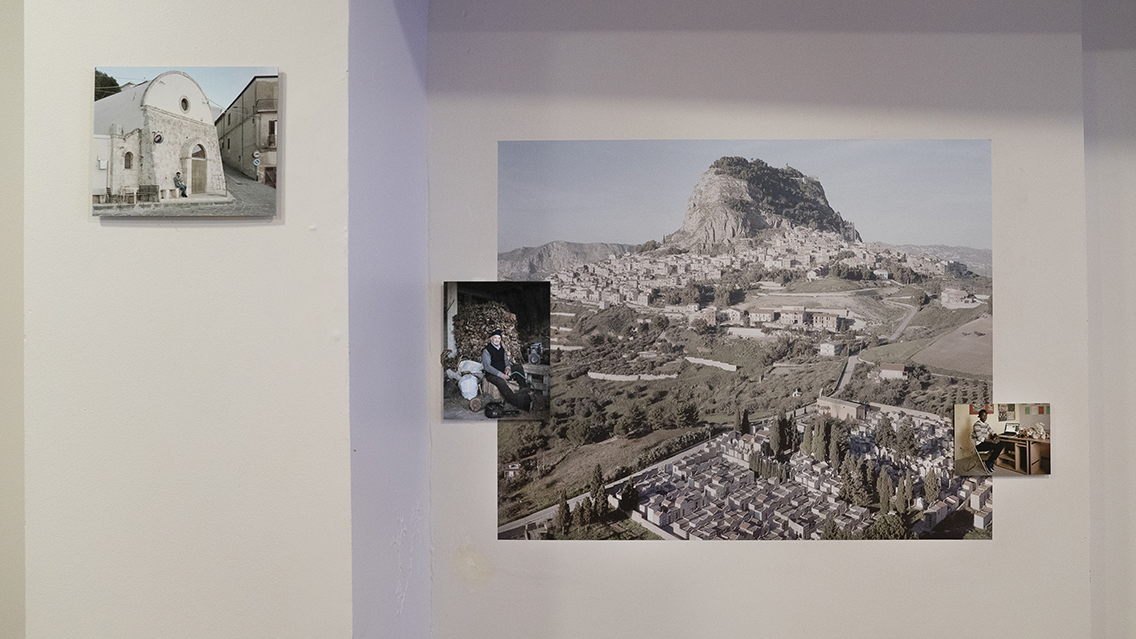 Umberto Coa

Sutera, 2015
Wallpaper (70 x 90), laminated digital prints (20 x 25, 13 x 18)

Coa uses photography as a means to learn rather than a tool to make something visible. Using a spontaneous approach, the photographer is generally drawn to social, geographic and cultural territories that position themselves in opposition to the larger themes and narratives they are inscribed to.

Sutera is the first chapter of a long-term documentary project about the Sicilian hinterland, addressing the change of demographic caused by ongoing emigration and immigration.

Since the 1950s, numerous villages in Italy are at risk of depopulation due to many inhabitants leaving the comfort of their homes to find better work opportunities in larger cosmopolitan cities. One among them is Sutera, a village situated in central Sicily. The change of demographic and its isolated location dramatically affected its dynamism, reducing it to what appears today to be a desolate landscape.

To help revitalize the village, the mayor of Sutera decided to open its doors for migrants making the dangerous journey to Sicily. As part of the hospitality program, each family is given one of the empty houses - a place they can call home. Therefore allowing their complete integration to life in the Italian village where locals and migrants of different cultural backgrounds learn to live together and engage with each other.